Local Sculptor in KS1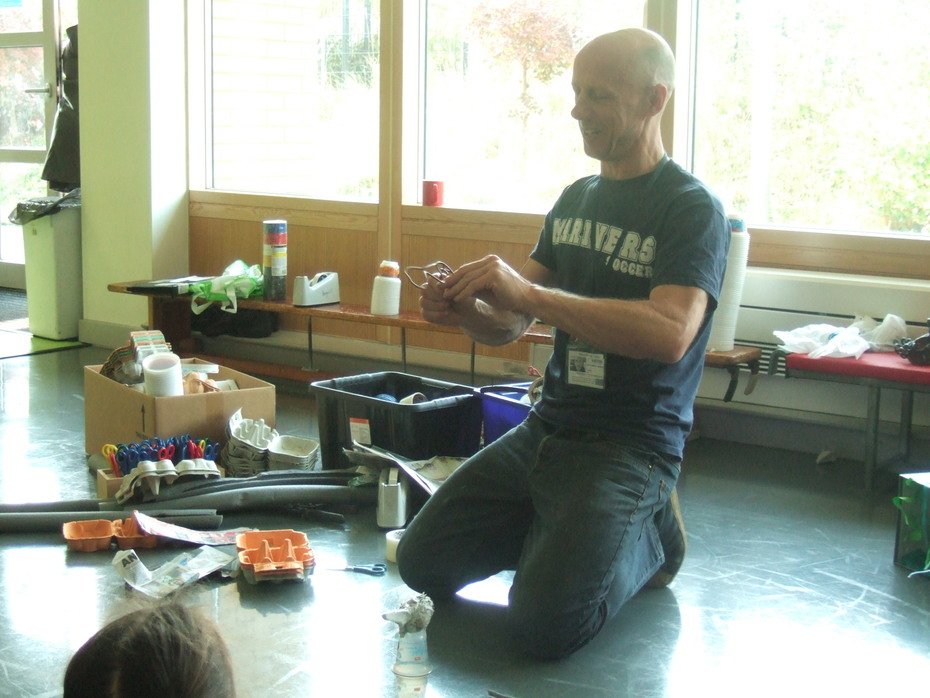 Local sculptor, Mick Kirkby-Geddes, came into school on October 17th 2018 to work with the children in Pandas, Penguins and Sharks classes. This was as part of their topic 'Our World'. The children had previously designed and made different environments, such as forests, seaside and moonscape. Mick worked with the children to create 3D character models to inhabit their settings.
Mick is mainly known for working with metal, but he also uses things which have been thrown away, or no longer wanted. In this case, the children used junk materials, such as pipe insulation, yogurt pots, egg boxes and wire. The results were amazing and the children learnt a lot about design. They also developed new skills such as selecting the right tools, how to join objects together and how to evaluate their own creations.
Take a look at some of their models below: